Details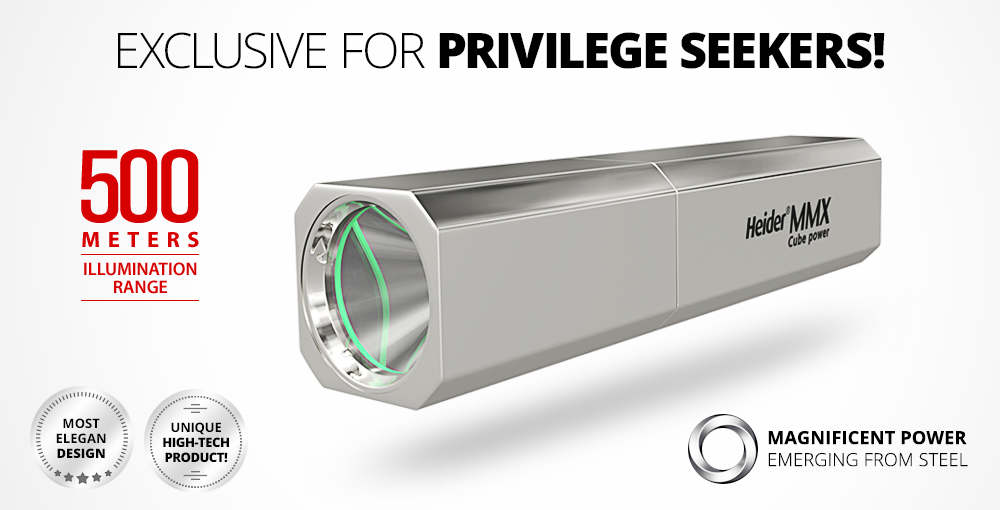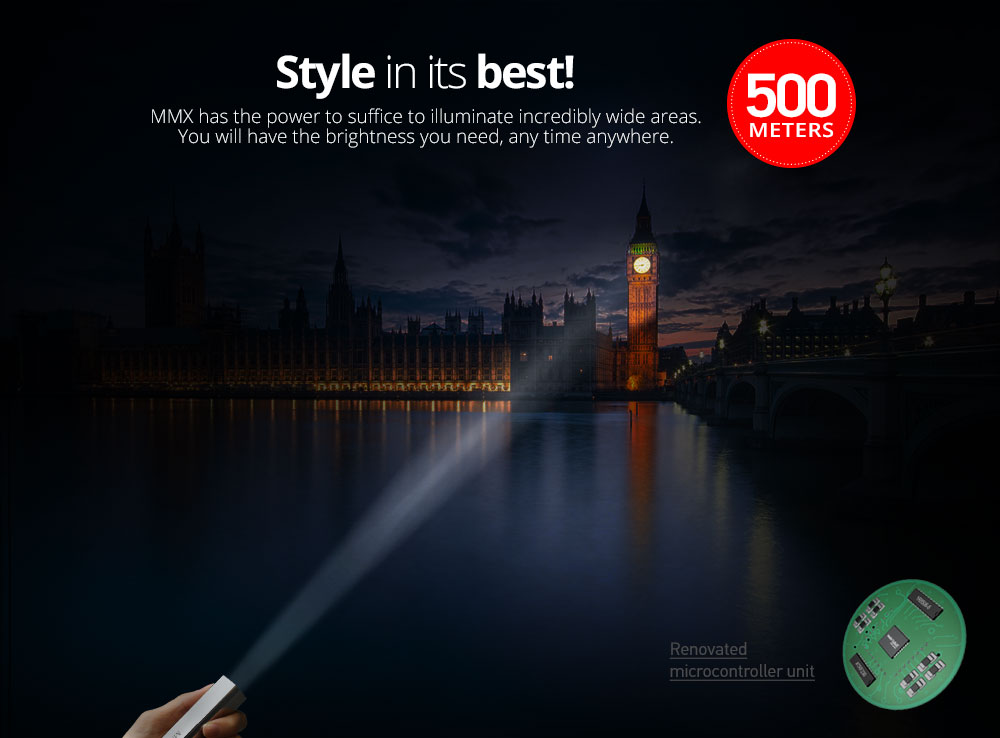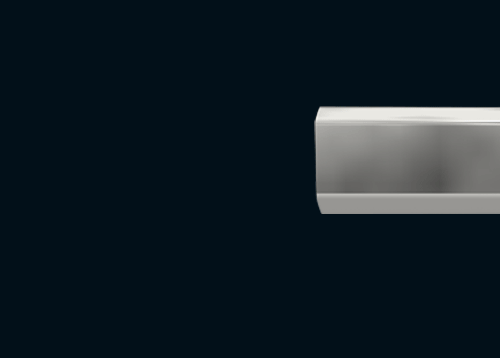 3 different lighting modes
This fantastic flashlight that you can operate in 3 different modes as low, normal and high, is a must in every home. MMX is more than a flashlight which supplies continuous light for 20 hours in the lowest mode!
Surprise lighting modes
In addition to 3 different lighting mode, MMX offers 3 hidden lighting modes, as well. The only thing you have to do is to press the changeover button repeatedly in order to get these modes which come in three different options; SOS, strobe and LB.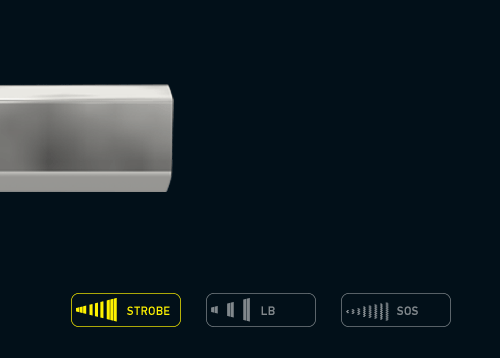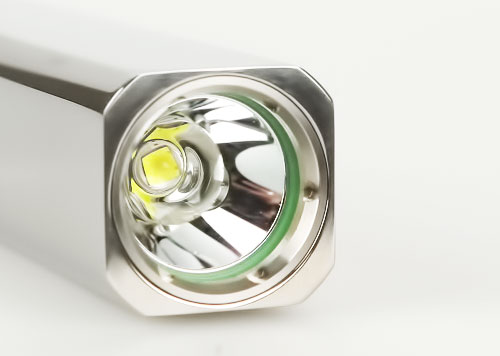 Cree new generation LED
Meet the new generation of LED technology. With MMX you can get much more light performance than any ordinary flashlight.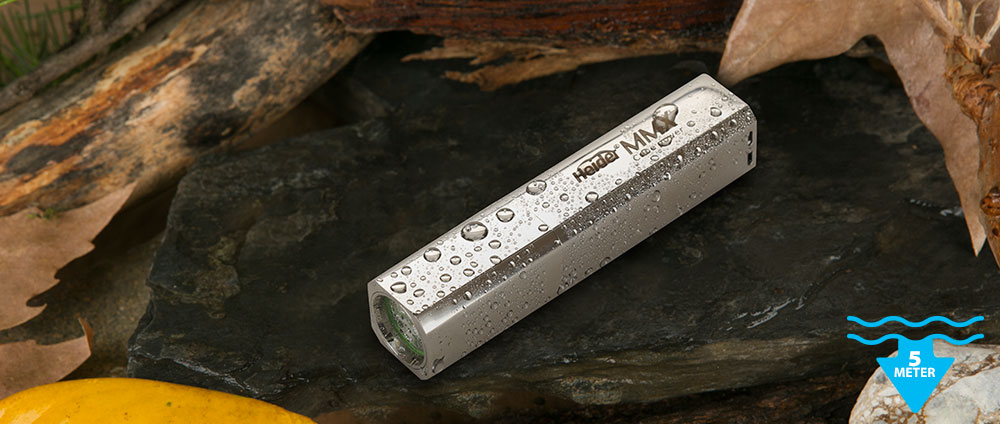 Watery reasons will not discourage it
MMX with a water-resistant rigid body
survives even 5-metre deep water. Never mind
dust, mud or water, take it anywhere you go.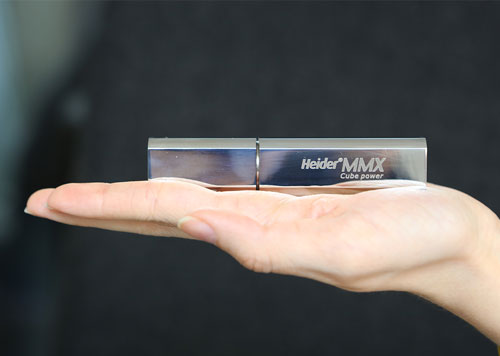 Mini sized giant
You won't believe your eyes with the light performance of such a tiny product.
Design and affordable price all in one!
MMX is ideally suited for those who don't want to compromise on quality. Silver gloss of the body design will fascinate you.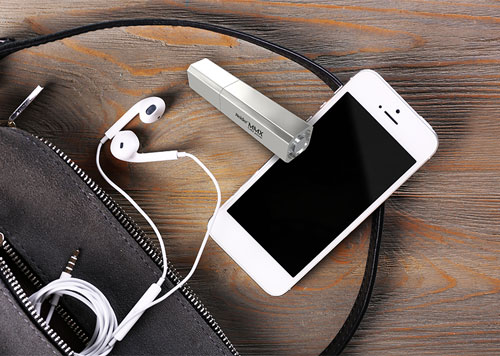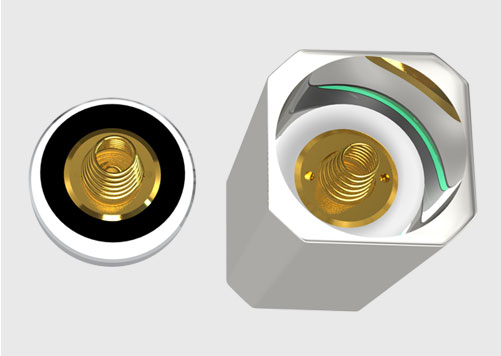 Gold plated interior
Another reason of the durability and quality of MMX, a technological masterpiece, is that it houses gold plated parts. BBX is a tool you can use for many years thanks to its corrosion preventive pieces.
Elegant leather carrying case
Leather carrying case adds elegance to the plain and glamourous design of MMX, besides its fantastic steel body design.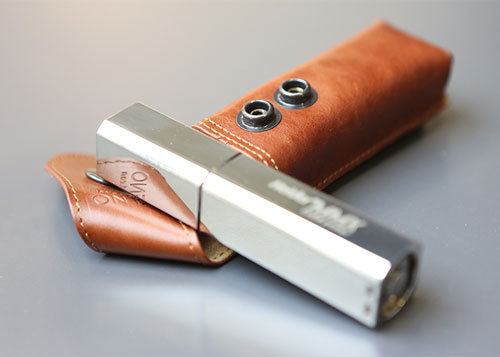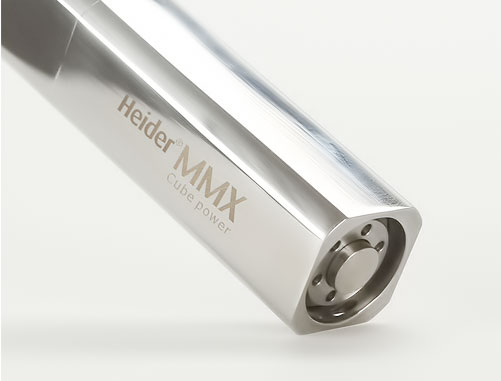 Magnificent power emerging from steel
MMX will reflect the power and durability of steel in every aspect of your life with its fixed light frequency which does not tremble even in the lowest level.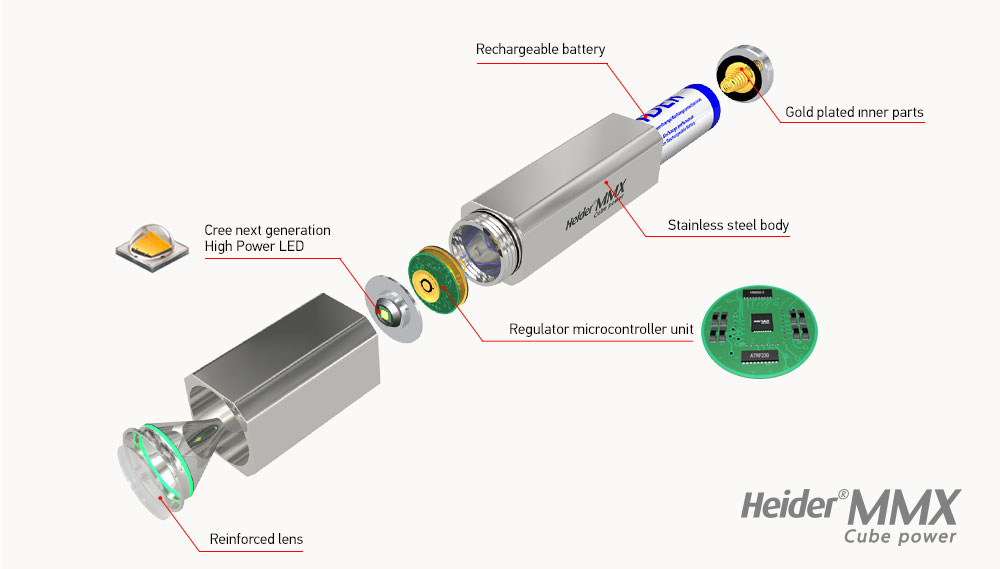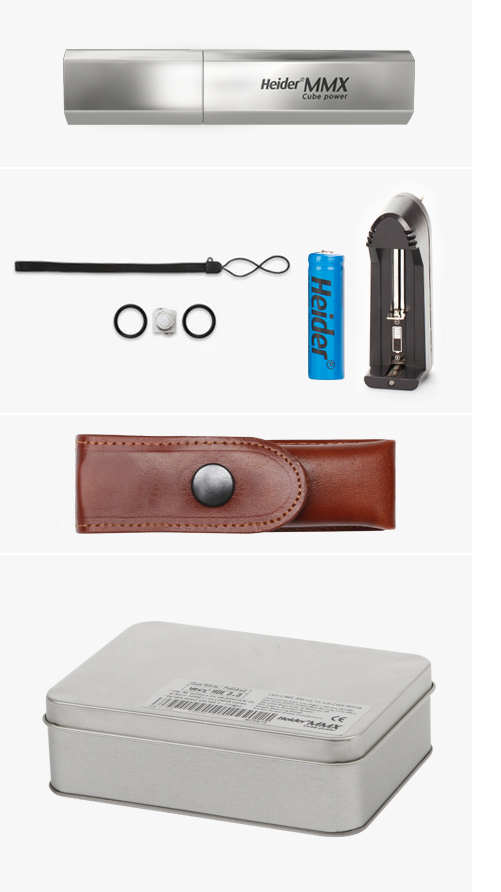 TECHNICAL SPECIFICATION
AREAS OF USE
Power outages, security, emergencies, (natural disasters), night walks outdoor sports: Climbing. Fishing, hunting, camping, cycling
LED type
Power LED
Led life
100.000 hrs
Lens
Reinforced mineral glass
Main housing
Stainless steel housing
Lighting distance
500 meters
Water resistance
5 meters
Body colour
Grey
Battery life
1.000 charge
On/Off button
Tactical type
Changeover button
Clicky type, 3 illumination mode
Dimensions
101mm x 21 mm x 21mm
Weight
110 gr.
PACKING LIST
Heider MMX flashlight
Heider genuine leather case
1 ea rechargeable 14500 type 3,7V 800mAh battery
1 ea high quality charger
1 special design wrist strap
O-Type Ring