Details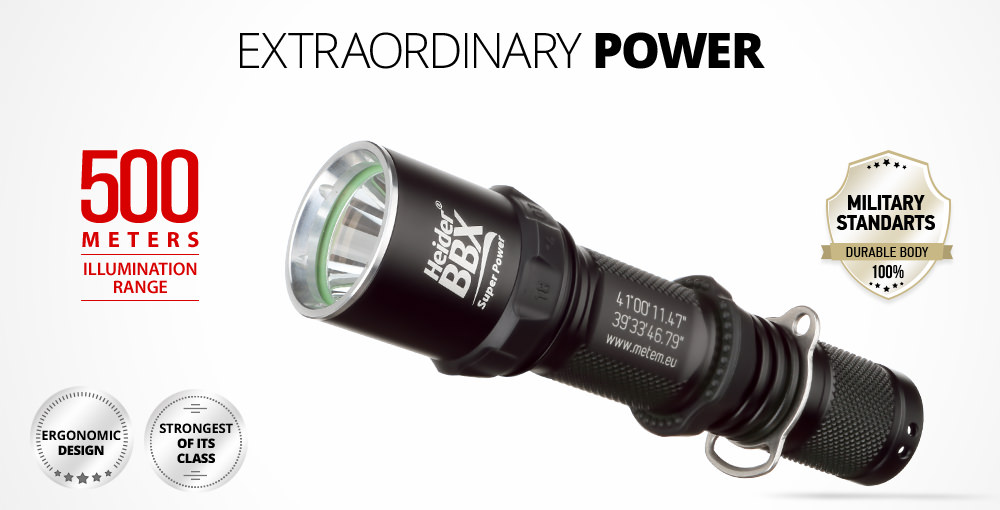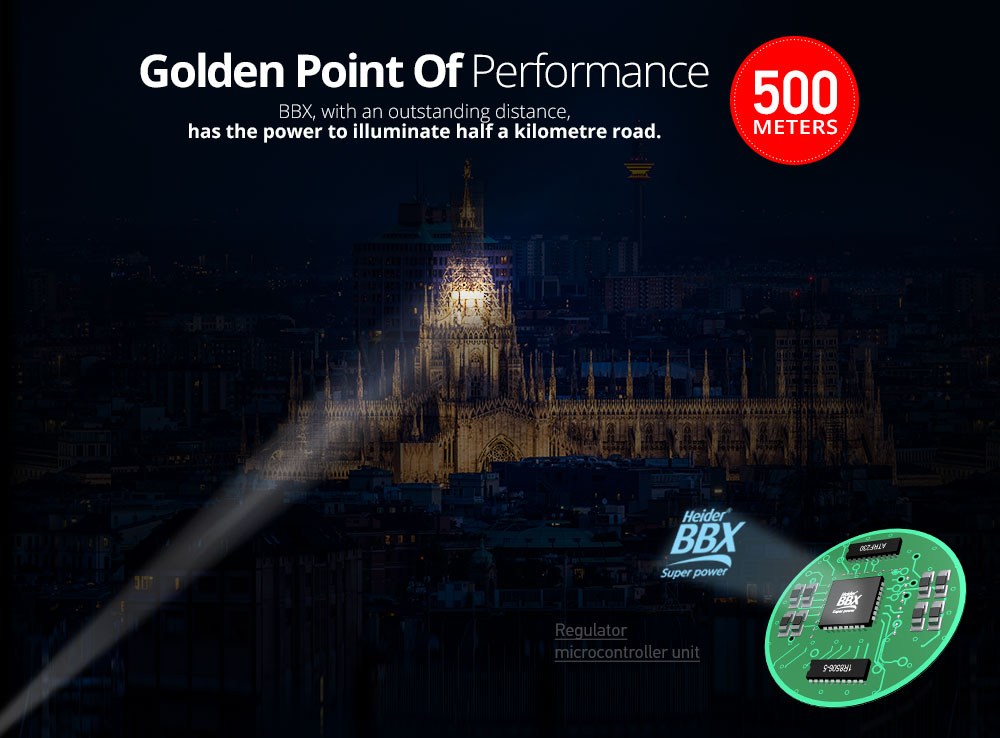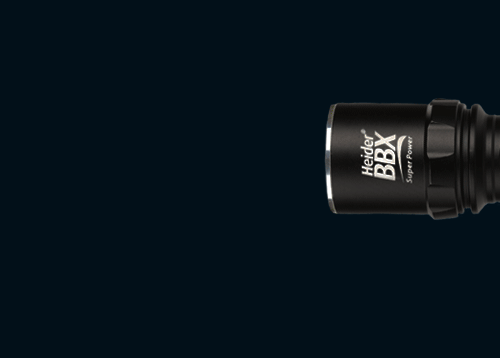 3 different lighting modes
This fantastic flashlight that you can operate in 3 different modes as low, normal and high, is a must in every home. BBX is more than a flashlight which supplies continuous light for 150 hours in the lowest mode!
Surprise lighting modes
In addition to 3 different lighting mode, BBX offers 3 hidden lighting modes, as well. The only thing you have to do is to press the changeover button repeatedly in order to get these modes which come in three different options; SOS, strobe and LB.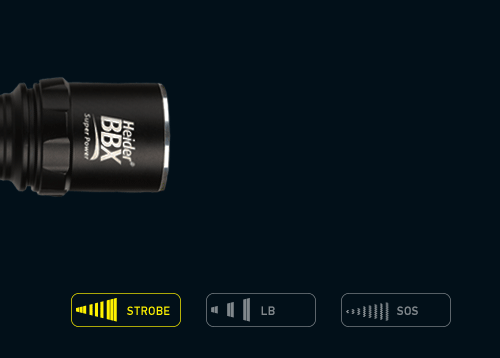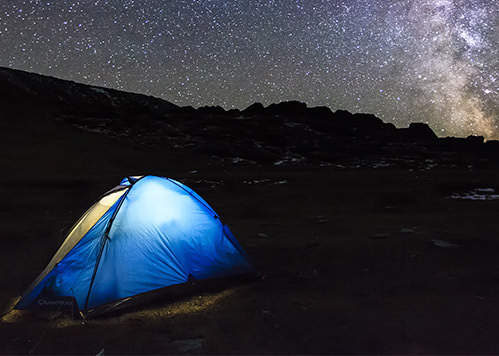 150 hours illumination time
The moments you end up with no power for long periods of time are no longer a torture for you thanks to the everlasting battery of BBX.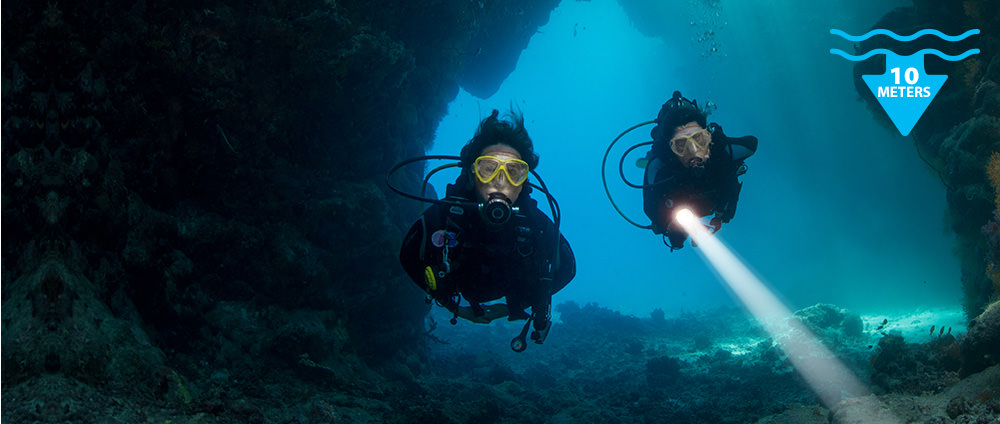 Water resistant
You don't need to worry about the BBX
you forget in your pocket when plunging into the water.
This very special torch has a capacity to
withstand the pressures up to 10 meters.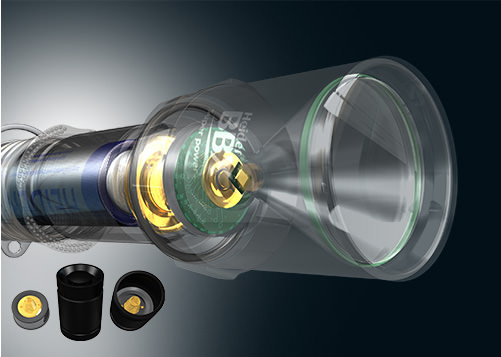 Gold plated interior
Another reason of the durability and quality of BBX, a technological masterpiece, is that it houses gold plated parts. BBX is a tool you can use for many time thanks to these corrosion preventive pieces.
Stainless materials
BBX is produced using stainless materials considering the areas of use for you. Thus, it is not affected by wet environments. You can attach it anywhere you wish, thanks to the clamping hook not fitted on most flashlights.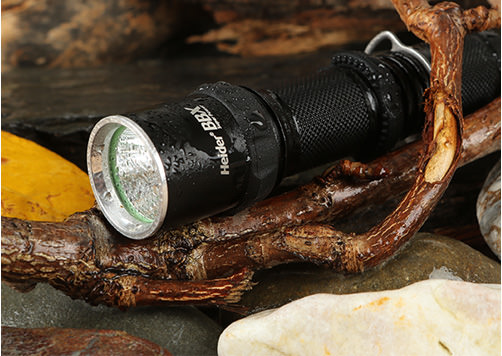 That is the Strongest
Passing all endurance tests successfully, BBX has the characteristics of being the strongest product of its field.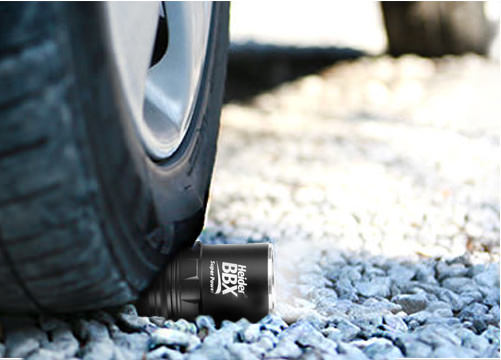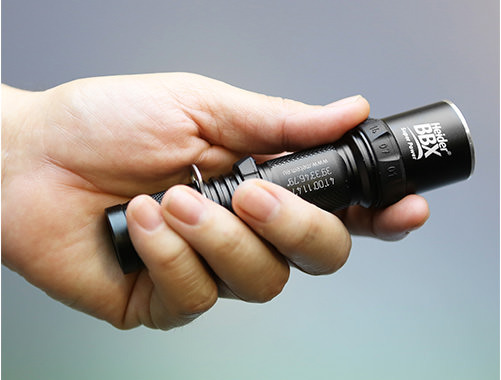 Ergonomic and powerful frame design
You will be glued to BBX with its body structure that snug fits in the hand and rough style specially designed against slips.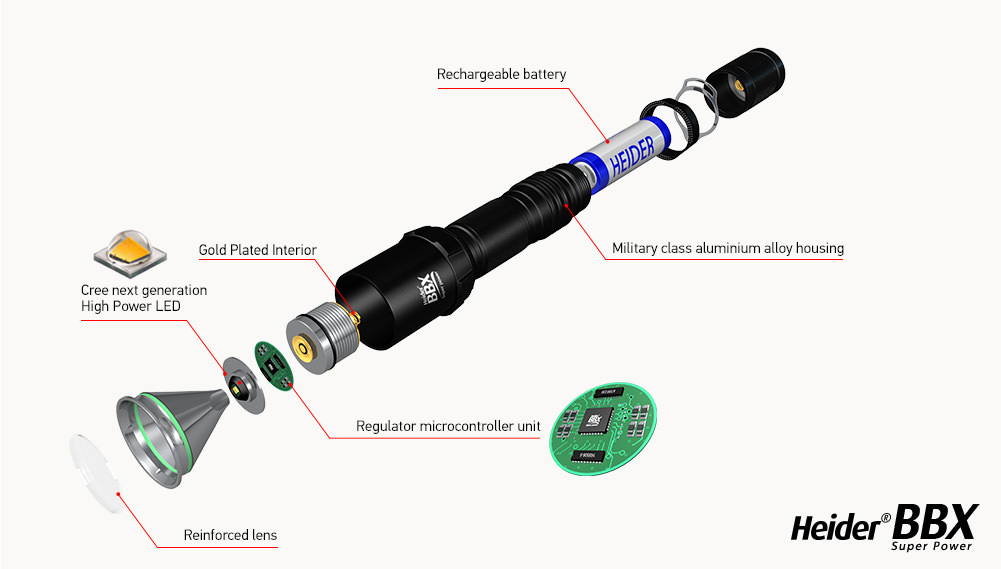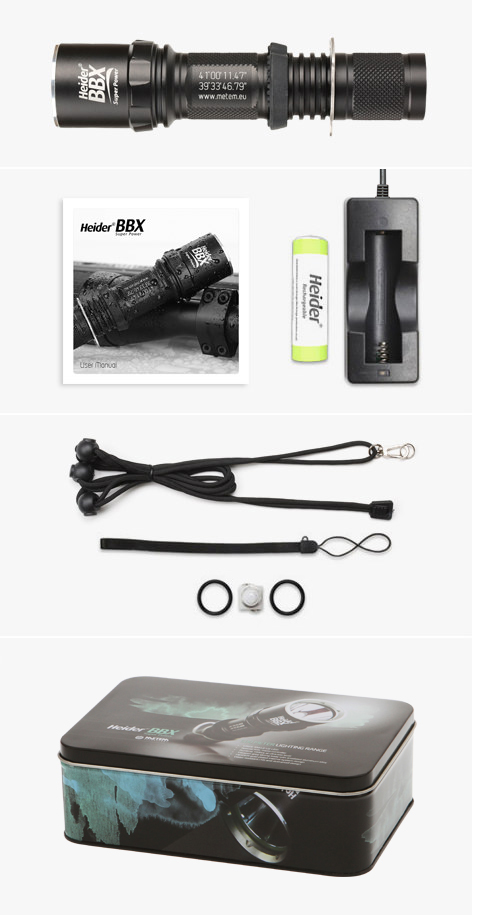 TECHNICAL SPECIFICATIONS
AREAS OF USE
Power outages, security, emergencies, (natural disasters), night walks outdoor sports: climbing. Fishing, hunting, camping, cycling
LED type
Cree next generation high power LED
Led life
100.000 hrs
Lens
Reinforced super lens
Main housing
Anodised aluminium gunmetal grey alloy rigid body
Lighting distance
500 meters
Water resistance
10 meters
Body colour
Black
Battery life
1.000 charge
On/Off button
Click type 3 lighting mode
Dimensions
136.5 mm x 31.75 mm x
Weight
119 gr
PACKING LIST
Heider BBX Torch
1 ea rechargeable 18650 type tipi 3,7V battery
1 ea battery charger
1 ea XRD cable
1 ea special design wrist cord
2 ea O-type ring
Operating manual
Tactical type on-off switch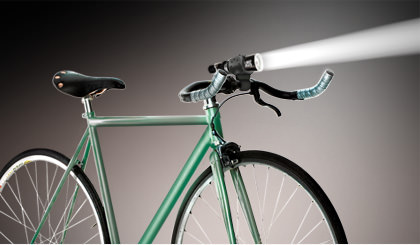 Heider BA1 bicycle fixture
Shine upon your road fixing your flashlights on your bike, thanks to Heider BA1 bicycle fixture with a solid hard plastic body!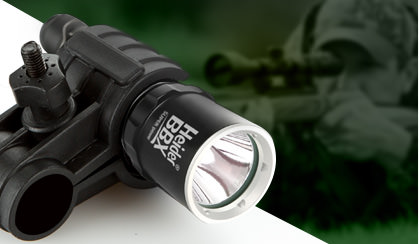 Heider SA1 gun fixture
Hunting has never been so easy with SA1 with a solid hard plastic body that suits every gun.
Customer Reviews
Great product
Extremely high performance. I love it
dennis, 2/28/2016